Improving U.S. Soy Quality, Resilience
Checkoff research investments seek to improve soybean composition, sustainability, markets.
Gene Editing to Increase Soy Protein Content
Michael Lassner, Amfora Inc.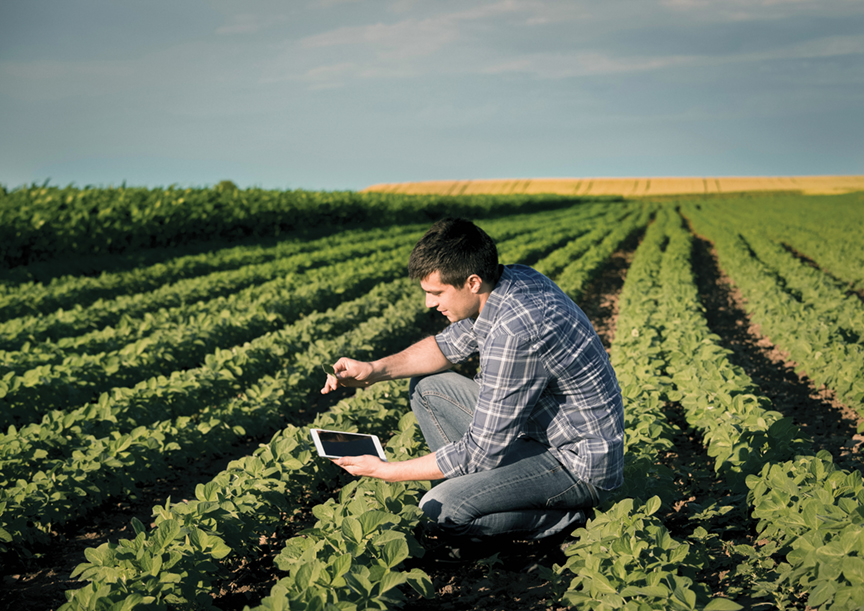 This project develops and commercializes gene-editing technology to increase the protein content of soybeans to result in two new varieties for farmers.
The first product, a high-protein soybean, will offer at least 10% more protein with minimal impact on oil or yield. A second product, beans with ultra-high protein, will increase protein content by approximately 25%.
These beans are an ideal ingredient for plant-based meat alternatives and aquaculture feed. For these higher-value specialty markets, growers and crushers can contract to vertically integrate them as a high-value meal supplier to end users. The premiums should significantly increase growers' and crushers' profit margins as well.
Using CRISPR to Generate Non-Transgenic Herbicide-Resistance Traits in Soybeans
Feng Qu, Ohio Agricultural Research and Development Center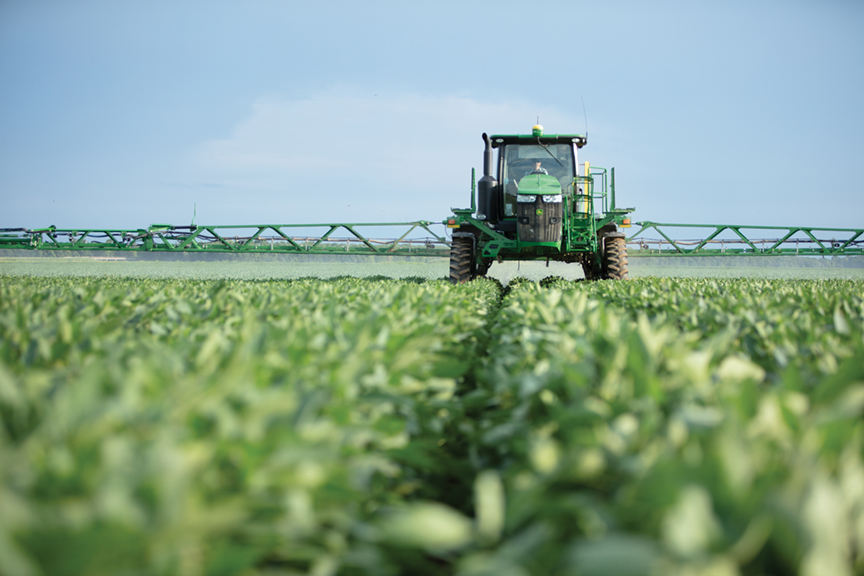 This project addresses challenges posed by increasingly hard-to-control and herbicide-resistant weeds in U.S. soybean fields. Using CRISPR gene-editing technology, researchers are working to equip soybeans with previously unused herbicide-tolerance traits.
Unlike herbicide-tolerance traits currently available to farmers, this new technology does not introduce non-plant genes. This approach could lessen the regulatory issues associated with GMOs.
Potential outcomes include a seed variety containing three new herbicide-tolerance traits. Farmers may benefit by being able to use herbicide sites of action that are currently only labeled for other crops. By combining these traits with existing traits, farmers will have more choices to manage resistant weeds in soybeans. Better weed control reduces the risk of additional resistance and opens possibilities for greater yield and productivity.
Genetic Improvement of Flood Tolerance for Sustainable Soybean Production
Henry Nguyen, University of Missouri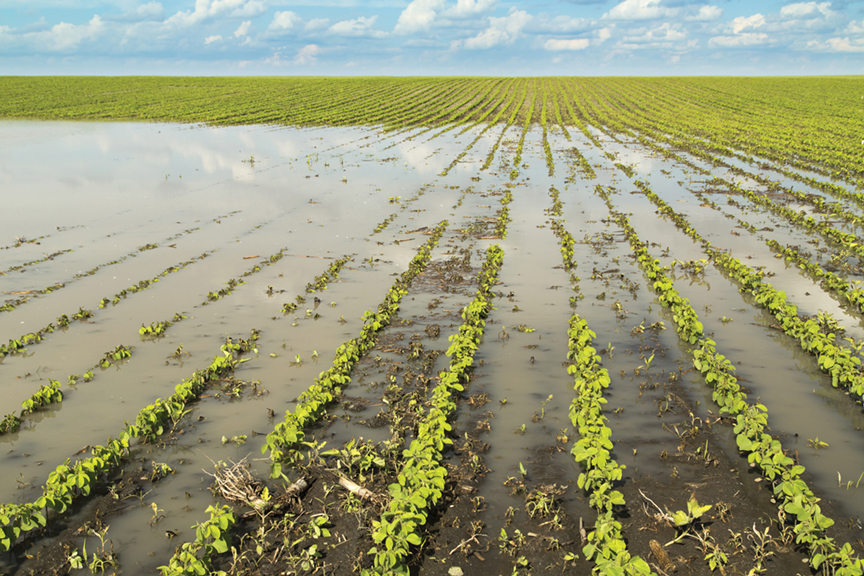 Flooding is becoming more of an issue for farmers. Increased precipitation levels across the soybean-growing region, coupled with acres equipped with irrigation, have led to flood stress in soybeans. This research aims to support sustainable soybean production by:
Identifying new flood-tolerant genetic resources and genes in soybeans for early-season and midseason flood stress.
Developing flood-tolerant and high-yielding germplasm to support commercial variety development.
Evaluating the effects of flood timing, duration and management practices on yield and seed quality and composition.
If successful, farmers will gain access to cultivars that will not only survive but produce competitive yields, even after several days spent submerged. These new varieties could add one more tool for soybean farmers to reduce the effects of flood stress.
Software to Improve Meal Marketing Overseas
Carlos Salinas, U.S. Soybean Export Council
The soy checkoff identified and contracted with the feed formulation firm Genesis Feed Technologies to develop a new modeling software. Its software platform serves as a powerful addition to traditional formulation systems. The system can evaluate different ingredient combinations and provide quick comparative economic results. Supporting strategic and real-time procurement decisions, the program indicates when buyers should purchase U.S. soybean meal for the greatest economic benefit.
Working with the U.S. Soybean Export Council, the soy checkoff collaborated with the National Oilseed Processors Association to assess if the software could help position U.S. soy as a more economic source than soy from other origins.
Five of the seven NOPA locations visited indicated they were very interested in further collaboration with the checkoff and USSEC to use this tool to facilitate exports of U.S. soy.