High Oleic Soy Roots Itself in a New Use
High oleic soybean oil went to work out on the road in 2019 — literally. To promote new markets for U.S. soybean farmers, the checkoff joined forces with Iowa Soybean Association, Asphalt Paving Association of Iowa and a team of researchers at Iowa State University to debut an asphalt biobased polymer using high oleic soybean oil.
The new product was showcased in a demonstration at Iowa State University in Boone, Iowa.
"Asphalt chemistry is very complex, and the oleic acid content in soybean oil is kind of the secret sauce they've been able to use," said Gregg Fujan, soybean farmer from Weston, Nebraska, and former USB director.
There are over 4 million miles of paved roads in the U.S. that require significant upkeep, opening the door to huge opportunities for farmers growing high oleic soy across the country.
According to tests conducted at Iowa State University, high oleic soybean oil outperforms other oils — even petroleum- and formaldehyde-based lubricants — in asphalt application. "High oleic oil increases the reuse rate on asphalt grindings from 17% to over 30%, so it's changed the chemistry of that mix, and it is very advantageous for the industry," Fujan said.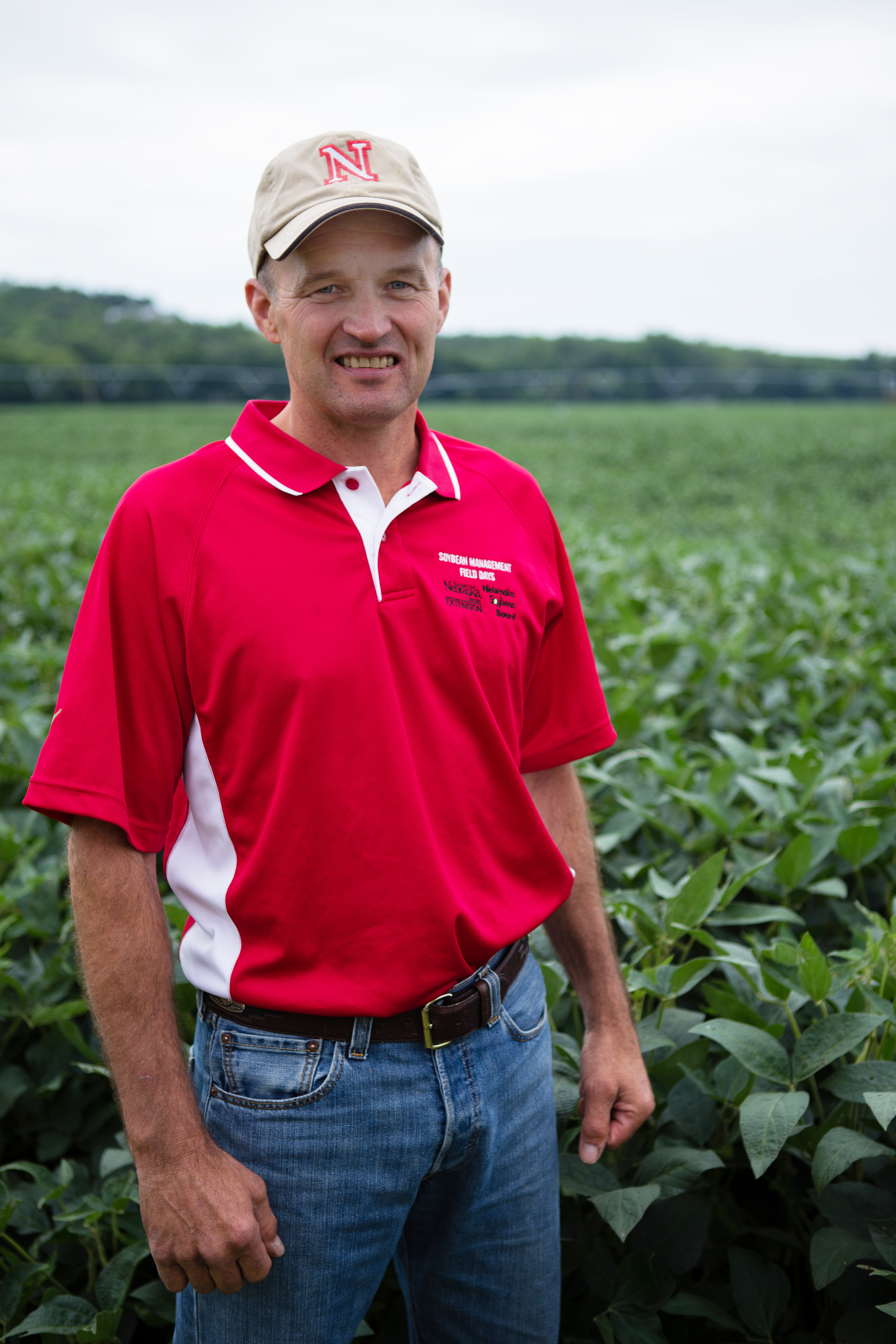 These studies continue to build on the previous success high oleic soybean oil has seen in everything from plastics to rubber to turf and tires.
Along with asphalt, high oleic soybean oil has had a significant role in industrial uses, hitting shelves in multiple products this year. One new offer gives America's drivers a new choice in motor oil that combines the consumer's need for performance and sustainability at a competitive cost. Biosynthetic Technologies released high-performing biobased synthetic motor oil using high oleic soybean oil from soybeans grown by U.S. farmers.
"We get pretty excited about what our beans can do and where they end up — particularly when it fills a market need and brings profit opportunities to farmers across the country," Fujan said.
Asphalt, oil and other industrial use products mark a significant milestone in checkoff-funded projects. From renewable and sustainable opportunities to new and expanding markets, checkoff funding has opened new doors for soybean farmers around the country as opportunities continue to drive demand for soybeans. Click here for more information on the Iowa asphalt paving event and to see how high oleic soybean oil went to work.