High Oleic Performs Across the Value Chain
Industry Partners Work Together Toward Market Success
High oleic soybean oil brings much-anticipated innovation to the frying-oil industry, and every member of the value chain plays a part in making it a success. Seed companies produce the genetics and supply the seeds, farmers grow the crop, crushers process the beans, and restaurants use the oil.
All of these parties work together to show how high oleic soybean oil offers an optimal solution for a high-quality, trans-fat-free, domestically produced cooking oil.1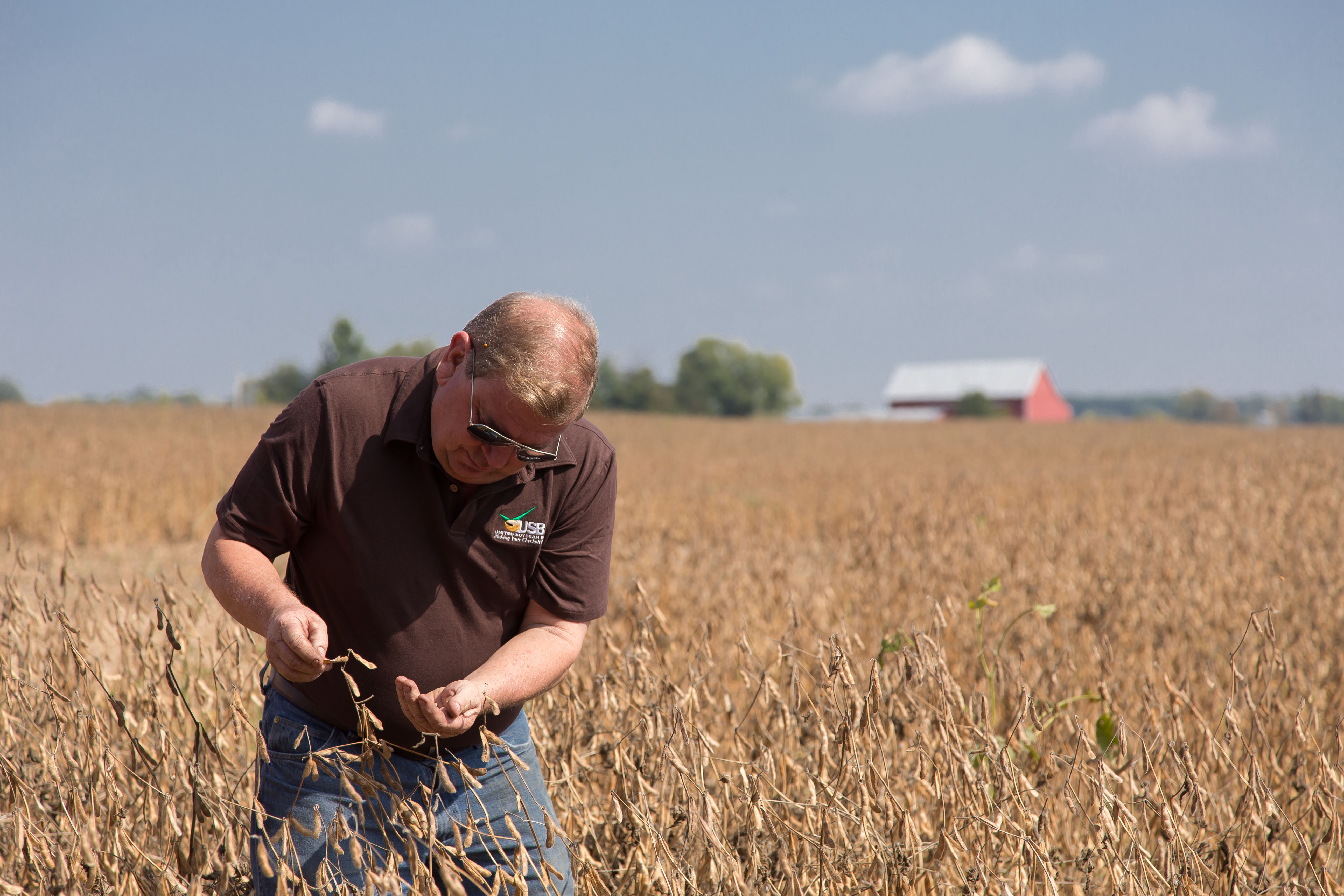 John Motter, United Soybean Board past chair who farms in Jenera, Ohio, first planted high oleic in 2011 and has continued growing it every year.
"It has been great to watch this product launch several years ago and see it grow, adding new users every year," he said.
Motter has been a consistent advocate for high oleic soybean oil. He says the product has the ability to provide an oil tailored to customers' performance and nutritional needs, as well as their desire to use local ingredients. "When I look at high oleic, I see a product that is right in the heart of what consumers are asking for — they want a product that's locally grown and domestically produced. They want to know who their grower is," he said.
"They produce very well; their performance is on par in yield with regular beans," said Bill Vonderau, Bunge grain buyer. "Plus, the 40- to 50-cent premium is a real boost in today's ag economy."
DuPont Pioneer works closely with processors such as Bunge across the soybean growing region to contract high oleic acres to farmers. Pioneer account manager Andy Lang explained how farmers can maximize their profits with high oleic.
"There are two different ways we can talk to growers about entering into that high oleic market. Number one is direct delivery to local harvest points," he said. "And then we also look for growers who have that ability to store soybeans on the farm, where they can have a will-call style market to deliver off-season. We think there's a lot of growers we can talk to about these opportunities."
While performance and opportunities are impressive on the farm, high oleic also makes a strong showing with end users. Vendors at the Flag City BalloonFest, which takes place near Motter's farm in Findlay, Ohio, and other area restaurants had the opportunity to use the oil to prepare food for customers.
Representatives from the soy checkoff, Bunge and DuPont Pioneer also gathered to speak to farmers about high oleic's performance in the field.
"Everybody has loved it. It's been a really good product," said Beau Thompson, owner of The Greek Garden in Findlay. "Things fry up a lot more consistently. We use a lot of raw potatoes, and we've noticed that the oil comes up with a lot more even cook and doesn't leave that burnt taste in your mouth."
Thompson also found it important that high oleic soybeans helped him serve food made with locally sourced ingredients. "We have a lot of close ties to our local farms here. We use ingredients that are locally grown as much as we can and as often as we can," he said.
For Motter, seeing all segments of the value chain working together at the event showed the potential for high oleic to make a big impact in the food industry.
"The success of high oleic soybean oil depends on the collaboration of many partners — from end users all the way back to the seed companies and the farmers," he said.
1A Systematic Review of High-Oleic Vegetable Oil Substitutions for Other Fats and Oils on Cardiovascular Disease Risk Factors: Implications for Novel High-Oleic Soybean Oils, American Society of Nutrition, November 2015